In collaboration with the Friends of Prairie Grove Pound, we sponsor monthly/bi-monthly low cost spay/neuter clinics for cats.
At this time, this page is strictly informative for scheduled participants for the following clinic dates:
Sunday, January 17th, 2021
Saturday, January 23rd, 2021
BASIC INSTRUCTIONS:
Each cat needs to be in their own carrier, kennel, or trap.
NO soft side or fabric carriers.
Kittens MUST weigh 3.5lbs (roughly 3 1⁄2 months of age).
NO fabric or blankets in the carriers, only newspaper (or wee pads) please.
No food or water after midnight the night before surgery.
PLEASE place a label on each carrier with your name, your cat's name, and your phone number. Taping a card or paper note with this info on the carrier works well.
Payment isn't due until pick-up, cash or check only (NO cards, sorry).
Pick-up times can vary. A volunteer will text you once your cat(s) are awake enough for discharge.
COVID-19 PRECAUTIONS:
PLEASE WEAR A MASK FOR DROPOFF/PICKUP - THIS IS MANDATORY.
PLEASE STAY IN YOUR VEHICLE - A VOLUNTEER WILL COME TO YOU FOR EACH STEP OF THE PROCESS.
PLEASE try to come ALONE if possible, but if not, EVERYONE IN YOUR VEHICLE MUST BE WEARING A MASK.
WE WILL CONTACT YOU WHEN YOUR CAT(S) ARE READY FOR DISCHARGE.
UPON ARRIVAL FOR PICKUP, PLEASE REMAIN IN YOUR CAR, OUR VOLUNTEERS WILL ASSIST EACH OWNER BY ORDER OF ARRIVAL.
HOW TO CONFIRM YOUR APPT:
Upon reading the above instructions, please reply "Yes" to the text message you received, which indicates you have read the above information and agree.
Once you reply, you will receive your scheduled dropoff time in a response text WITHIN 24 HOURS. (We will "stagger" dropoff times from 7:30 am to 10:00 am in the order we schedule each family).
COSTS:
Optional Services:
$10 for rabies
$10 for annual kitty vaccines
$5 for deworming
$20 microchip
$20 FIV/FeLV test
We are open to anyone regardless of where you live or your income level!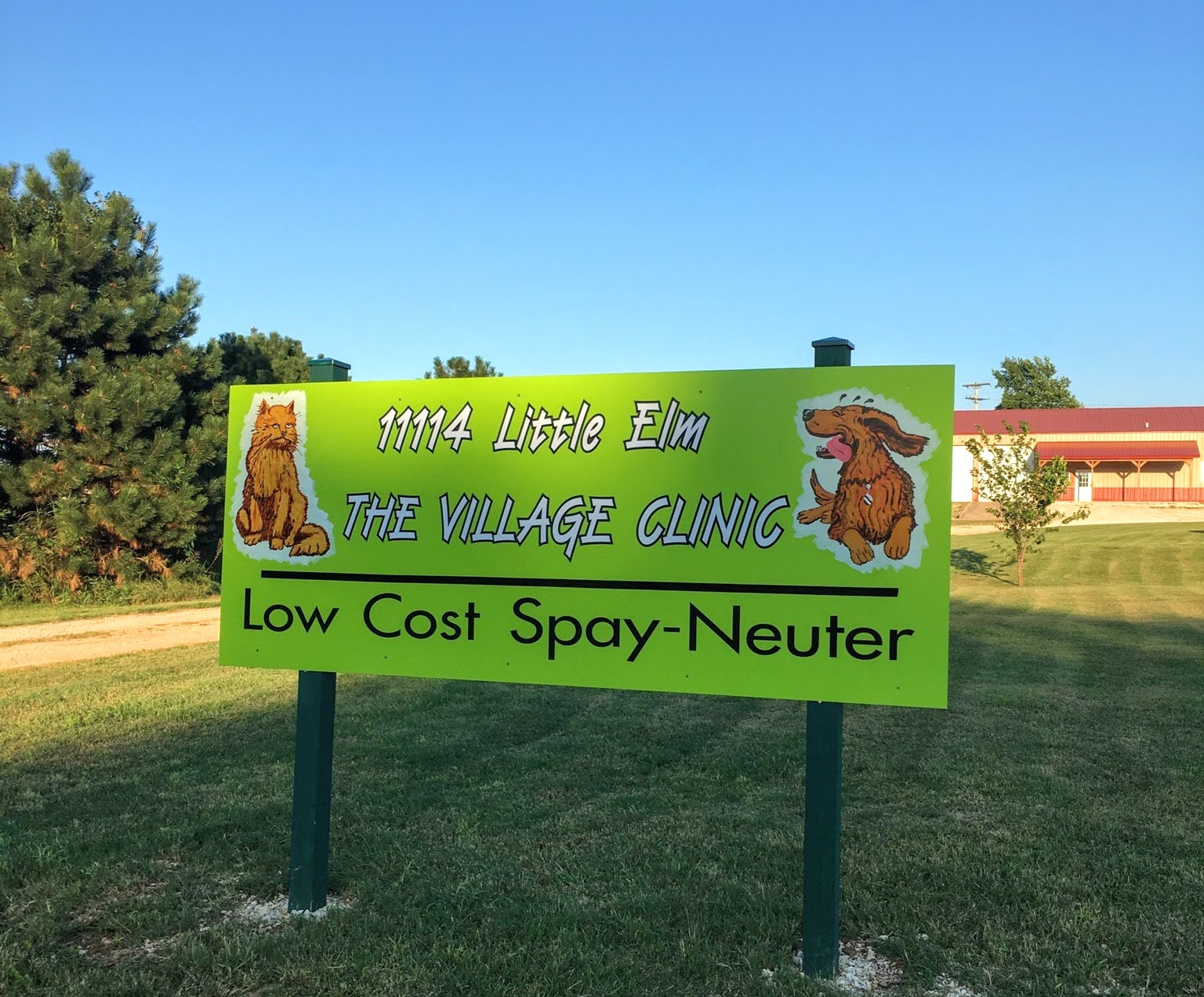 Location:
The Village - Low Cost Spay/Neuter Clinic
11114 Little Elm Rd, Farmington, AR
(Little Elm is the road behind Rustic Rooster Flea Market on Hwy 62)